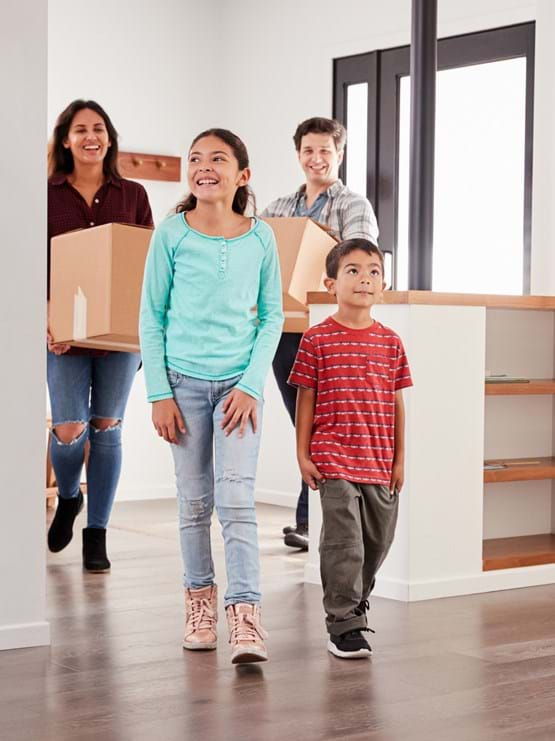 Housing First
It is extremely difficult, if not impossible, to have a stable life without a home. Housing First means that individuals and families experiencing homelessness are first housed, and then offered the help they may need to improve their health and well-being, stabilize, and maintain their housing. A Housing First approach removes typical barriers to accessing housing and acknowledges that without something as basic as a place to live, it is very hard to address other problems.

End Family Homelessness by 2025
Over 400 kids are in our coordinated entry queue at any given time. We have an opportunity to house every family experiencing homelessness by connecting them to stable housing within 30 days of their crisis.

Prevent Households from Ever Experiencing Homelessness
In 2019, 78% of households that experienced homelessness were experiencing it for the first time. Keeping Ada County residents safely and stably housed means individuals and families avoid the trauma of homelessness.

Scale Supportive Housing
In 2018 and 2019, only 5% of individuals reappeared in the homeless services system after being housed. Housing First works. Those households that are in emergency shelter or living on the street need supportive housing to regain stability and improve their health and well-being.

Elevate the Our Path Home Partnership
Nearly 50 partner agencies are members of the partnership and work from one list to house our most vulnerable neighbors first.
Our Path Home is an active, organized collaborative of agencies that work within the sectors of housing, health and employment to serve, understand and advocate for our neighbors experiencing homelessness.