Valor Pointe
This 27-unit apartment complex offering health care, mental health counseling and substance abuse treatment is set to open its doors to our community's most vulnerable veterans in 2020. It will be located at 4203 West State Street, offering easy access to public transportation, the Boise River Greenbelt and other community amenities.
Valor Pointe will follow the philosophy of Housing First, similar to New Path Community Housing. This model emphasizes providing a home to those experiencing homelessness first and then providing wrap around services to help them live healthier lives.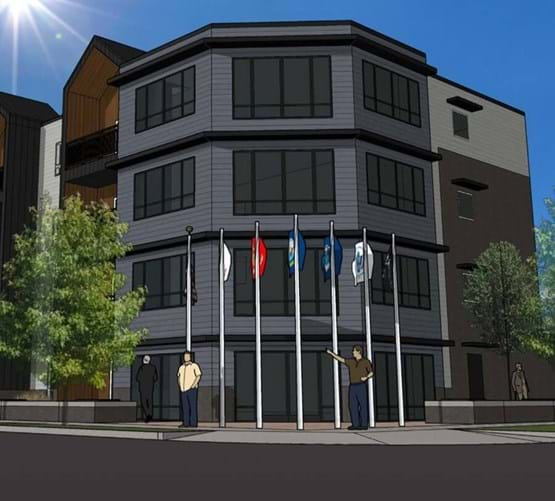 "A key defining characteristic of our veterans is their willingness to put their lives on the line so the rest of us can enjoy the comforts and security of home."
Deanna Watson,
Executive Director of the Boise City/Ada County Housing Authority
Resident Services
Health care
Mental health counseling
Substance abuse treatment

Funding
While funding for the $6 million project comes from a variety of sources, it will be primarily financed through low income housing tax credits awarded by Idaho Housing and Finance Association.
Building Amenities
27 units – 26 for veterans and one for a live-in manager.
One-bedroom, one-bathroom units
Two units will be fully accessible, and the rest will be adaptable
Open floor plan with a private balcony/patio
Community lounge
Classroom
Computer lab
Onsite laundry
Fitness room
Therapeutic garden
Partners
Valor Pointe is a project of Our Path Home, a private-public partnership aimed at ending homelessness in Ada County, and several of its partners including the Boise Veterans Administration Medical Center (through the VA Supportive Housing Program), Idaho Housing and Finance Association, Boise City/Ada County Housing Authorities and the City of Boise.